TLDR: This article looks at tampon brands which are cruelty free and how to find a cruelty-free tampon brand. If you care about cruelty-free it is important to read, share and action this information.
Don't want to read this one? Let me read it out to you!
If you're anything like us, you probably don't want to use anything tested on animals, let alone tampons. So we've rounded up a list of cruelty free tampon brands, that we think you will love.
When it comes to finding a cruelty-free tampon, there are a few things you should keep in mind. The first is that not all brands are created equal. Some may be certified cruelty-free by an independent organisation, while others may not have any official certification at all.
The second thing to consider is what's important to you. Do you want a brand that's organic? Biodegradable? Made from natural materials? Plastic free? It's important to find a brand that aligns with your values.
Last but not least, don't forget to read the reviews. Customer feedback can be a great indicator of whether a brand is right for you. With that in mind, we've collected some of our favourite cruelty-free tampon brands below.
"What! Tampons Aren't Cruelty-Free?!"
This is a sentence I never want to write, but recently I found out (via tampon brand, DAME's Instagram) that tampons are tested on animals.
Tampons laced with certain types of bacteria are forced into their vaginas and left for hours. As if that wasn't enough, some rabbits have the tampons inserted into their scruff of their neck.
I literally feel sick and sad at writing that, but I want to spread awareness.
What Is a Cruelty-Free Tampon Brand?
The term "cruelty-free" is used a lot in the world of cosmetics, and it can be a little confusing to figure out just what it means. In general, it refers to brands that don't test their products on animals. This is important to many people because cruelty-free brands don't harm any animals in the development or testing of their products.
What Ingredients Should I Look for in a Cruelty-Free Tampon?
You should look for tampons that are made with natural ingredients, like cotton and bamboo. These materials are biodegradable and environmentally friendly, so you can feel good about using them. As your vagina is incredibly absorbent you also want to be using natural materials so your body isn't absorbing harsh chemicals.
You should avoid tampons that are made with synthetic materials, like rayon. Rayon is made from wood pulp, and it's often treated with harsh chemicals. It can be damaging to the environment (it's not biodegradable) and your body.
Where Can I Find Cruelty-Free Tampon Brands?
Now that you know what to look for in a cruelty-free tampon, it's time to start shopping! The list below includes brands that do not test on animals, so you can feel confident about your purchase.
You can buy these brands online or in store at a variety of retailers. Be sure to read the labels before purchasing, as some brands may not be completely cruelty-free.
I want to point out that one of these brands have paid to feature in this blog. They are just brands I know and like and wanted to share. I also would like to point out they are not affiliate links in any way.
Here are a few places to start:
What Brands Should I Avoid?
Tampax | Probably the most readily available tampon brand. They test on animals. Avoid.
We did have Meet Daye on here but sadly, we looked in to it and they do test on animals, which is a real shame.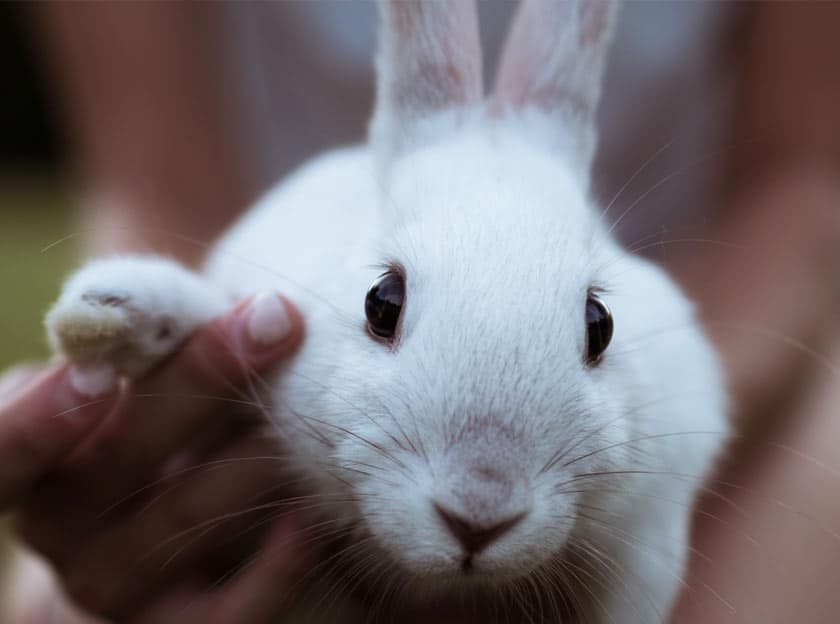 How Do I Know Which Tampon Brand Is Right for Me?
Now comes the tricky part: how do you know which brand is right for you? It helps to consider what type of flow and absorbency you need. Many brands will list the absorbency level on their websites, so be sure to check that out first.
Some offer subscriptions, making it really easy to get your tampons delivered each month and doing it this way will mean you won't need to panic buy brands that do test on animals.
Are There Any Other Products I Should Consider in Addition to Tampons?
There are a few other products out there that you should always look for when making sure that the products you use are cruelty-free. These include pads, liners, and menstrual cups.
Not the nicest subject, but an important one that we just had to share.
If we missed any brands it wasn't intentional, none of the brands have paid us to write about them, so we are happy to add any period brands that are cruelty free to this!
Thanks for reading and supporting this important subject!