A staple in our bedtime routine, along with our favourite book and a sleep mask!
Our Remedy CBD Pretty Peaceful
About
Meet Pretty Peaceful, our soothing blend that combines full spectrum cold press CBD with geranium, lavender and sweet orange.
A staple in our bedtime routine, enjoy a moment of self-care by teaming with your favourite book and a silky sleep mask. Rebalance, relax & rest!
Ingredients
New around here?
If this is your first order we recommend you pick a bottle with pipette. Keep hold of the pipette and on your second order you can buy a capped bottle and re-use the pipette. This saves so many perfect re-useable pipettes going into landfill!
" Such a cute self care package "
– Lucy Watson
" My favourite offering from the brand has to be the Self-Care Gift Box "
– InTheFrow
What Our Customers Are Saying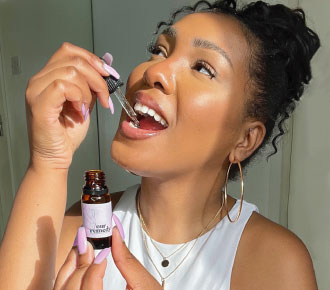 "I can imagine there's a lot of people, just like me, who stress the most just before going to bed so, I highly recommend using this oil. It's been giving me a peace of mind and helping my mind and body stay calm."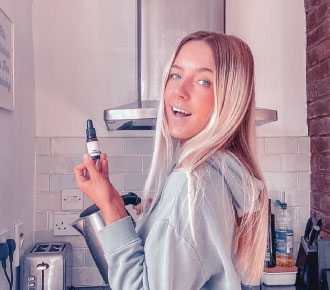 I've finished my bottle of Pretty Peaceful and will 100% be repurchasing and I recommend it to anyone wanting a bit of anxiety relief, and some more restful shut-eye!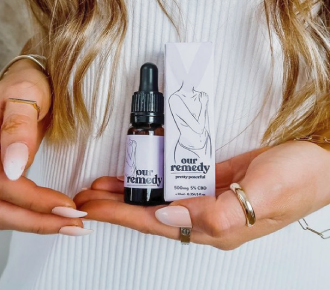 I can already see a big difference….I like to pop it into my evening tea, but you can drop it into just about anything, or use directly under the tongue as it tastes lovely too!

We're so proud to say Pretty Peaceful won Hip and Healthy's 'Best CBD' in 2021. The essential oils give this organic CBD an extra wellness boost. We love a few drops before bedtime, with our favourite book! It's made in the UK, oganic and vegan.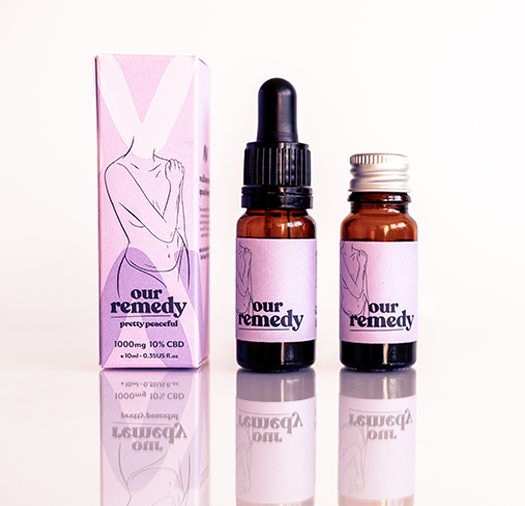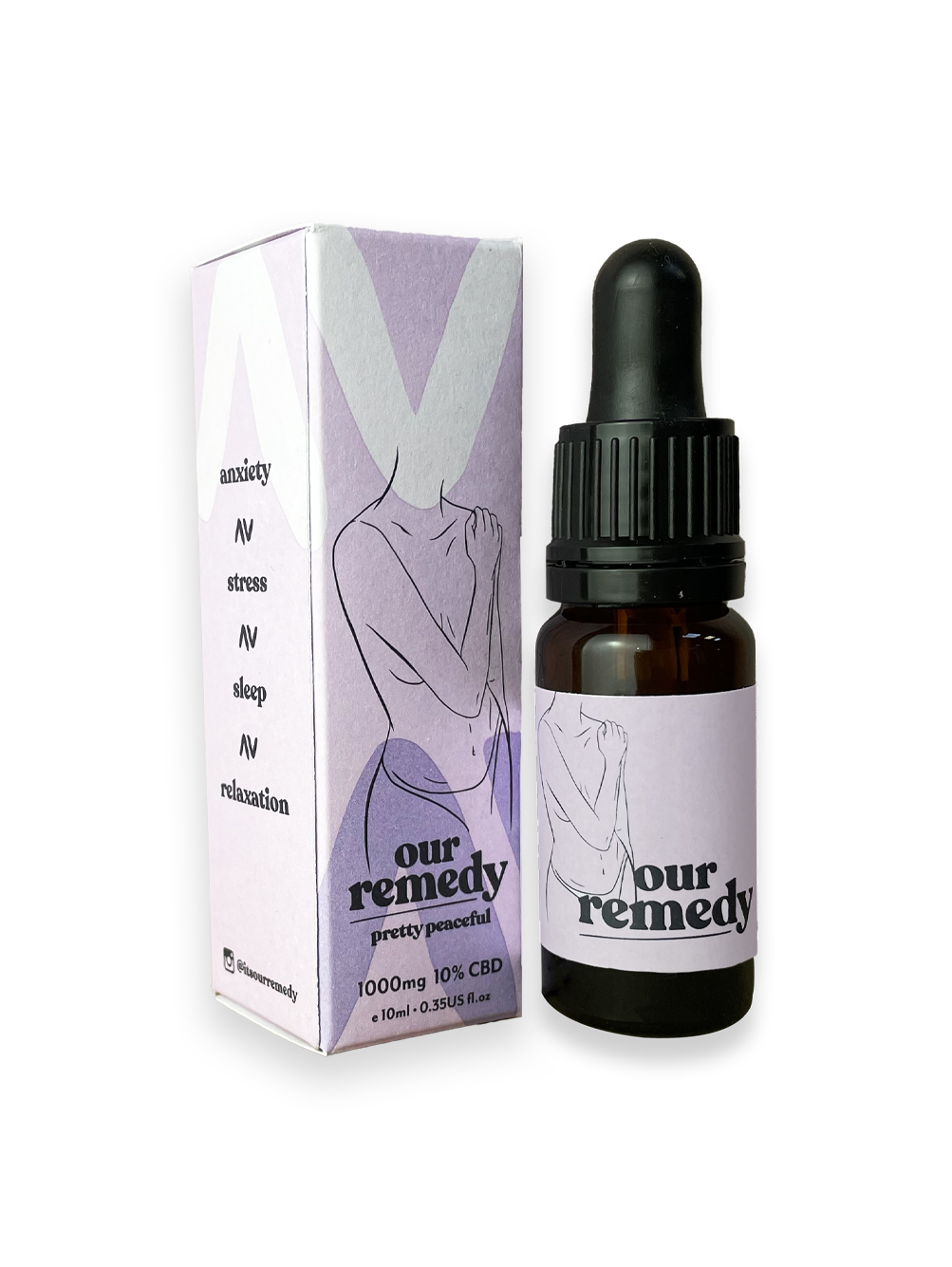 Each bottle contains 5% cold press full spectrum CBD, as well as grape seed oil and two key essential oils The addition of peppermint oil means there is no hemp oil/earthy taste.
Our Remedy is cruelty-free, vegan & 100% natural, with eco-friendly & sustainable packaging. The oil is THC-free and is a non-psychoactive compound.
Disclaimer: This product is not intended to diagnose, treat, cure or prevent any disease, and Our Remedy makes no official medical claims surrounding CBD.cold p
Our CBD subscription service makes it easy to take your daily dose of Moon Swings as you won't run out each month!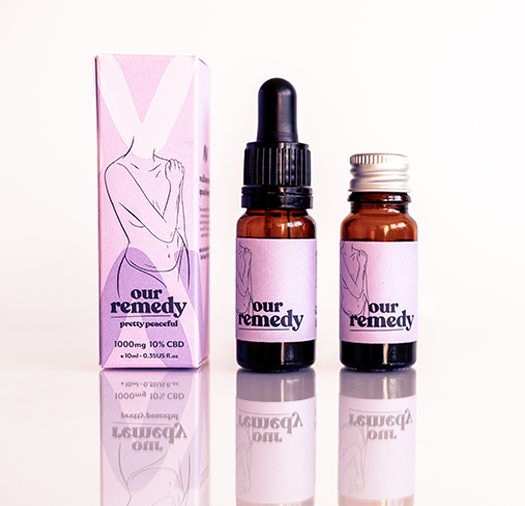 From period poverty to ocean clean up, we want to do our bit. You can sleep easy knowing when you buy from us, you're helping too.
New, Cute and Unmissable Stuff
Sign up and get 20% off your first order
Think this would look good in your store?
We offer CBD oil wholesale, click below to read more.