This article has been written by Rachel based on real life experience but medically reviewed by Doctor Ramlah Tariq FCPS on/gyn, RMP, MBBS, BSc.
*This blog contains some graphic images at "day 6″*
No time to listen? Let me read it out to you!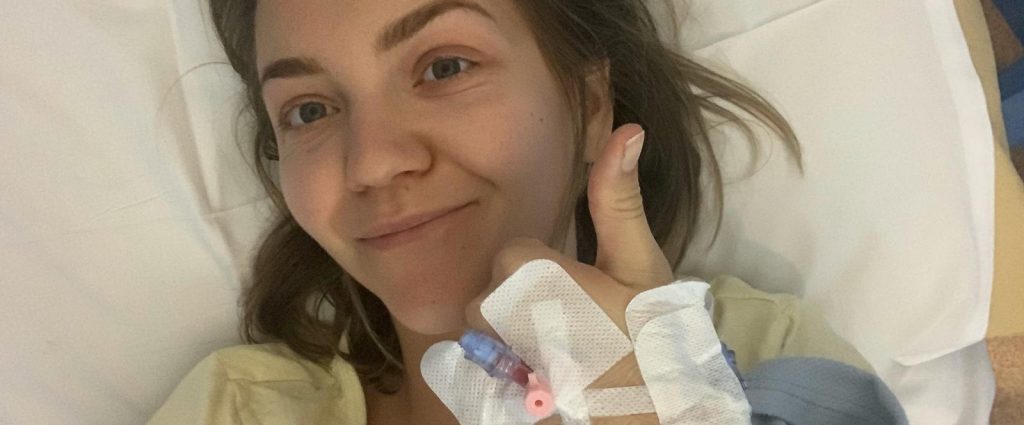 We recently asked if you'd like to hear more about topics including recovering from surgery such as a laparotomy. Our Remedy founder, Rachel, has had multiple surgeries for various conditions. She can really speak from experience about how she found her recovery from each type of surgery. 
A laparotomy is a surgical procedure involving a large incision through the abdominal wall. Surgeons use this method to gain access to organs in the abdominal cavity. Some procedures may be done in an emergency, whereas others will be planned. 
A real life laparotomy recovery story
In this blog, Rachel discusses recovering from a laparotomy, which is open stomach surgery.
The guidelines for recovery can vary among individuals between 8-12 weeks, and during that time you are unable to drive along with heavy lifting, sexual activity, swimming for at least six weeks and you will need help with everyday tasks. 
Rachel wrote this post op after struggling to find real life recovery stories from the surgery. At the time of her surgery, Rachel's son was 16 months old and one of her concerns was how much she'd be able to do for him. She managed to get him looked after for a month Monday to Friday with her husband around at the weekends and evenings.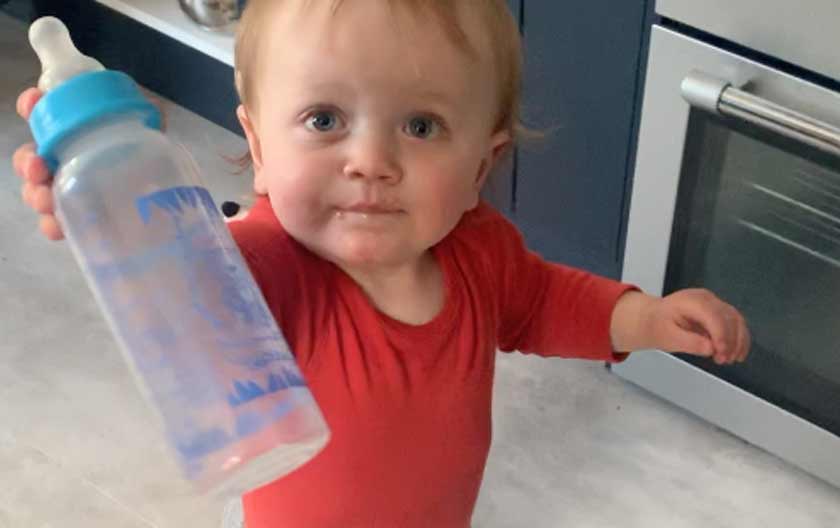 Let's hear from Rachel as she tells us a real life story of recovering from a laparotomy. 
What to pack:
Light dressing gown
Slippers 
Peppermint tea
Comfy trousers that won't sit on the scar
Laparotomy Surgery
I had a planned laparotomy to remove a borderline 12x12cm ovarian tumor and one ovary. On the day of the surgery
I went in at 7 am and by 9.30 am was called to walk to the operating room. This is the only bit you really need a dressing gown for. It's just for your dignity. Personally, after childbirth and many other invasive procedures, I don't feel I have much left so I opted to go without one.
You can also wear slippers here. I didn't bring any so wore my trainers, which is fine if you didn't want to take slippers for your hospital stay. However, I did feel a little silly in my trainers and the fetching blue hospital gown!
I was told I could have an epidural to help manage the pain after the op, I only had about 30 mins to decide. Thing is, I really didn't want one at all but after a quick google it did seem a sensible way to manage the pain, so when I went in I said yes.
I knew what to expect as I'd researched it prior to labor, although I'd never had one. It was okay, not my high point exactly but that's a separate thread all together I guess. So he did that and then knocked me out and in I went.
A common reason for laparotomy is a hysterectomy. I didn't have a laparotomy for this reason but if you are facing one here's my recovery from that surgery, if you want to know what it's like to be facing losing your female reproductive organs, this is worth a watch!
What happened when you woke up from the surgery?
I woke up in the recovery room and was sick pretty much immediately. I then fell back to sleep. When I woke up again and got wheeled in the bed to the ward. I had a catheter, as I think most laparotomy patients will have, so you don't need to worry about moving this day.
I mainly drifted in and out of sleep all day, and was just woken regularly to do obs and be given pain relief.
Recovery from laparotomy
I woke up feeling okay-ish. The nurses help you get out of bed, remove the catheter and use the toilet. I managed a 'good' wee straight away, which they look out for. Slept a lot, had regular pain relief. Oromorph and paracetamol. I just took it when they offered.
DAY 2
I was told I could go home if I felt ready. This surprised me as I was told 3-5 days in hospital but felt okay about going home. I left around 4 pm.
Must admit I immediately missed the hospital and regretted going home but that was partly to do with the fact that my husband came down with a sickness bug, so I couldn't let him in the house and risk getting it (that would REALLY hurt your stomach!) I banished him to the garden and he booked a hotel!
My mum came up to help me. You couldn't be on your own! I couldn't even lift the kettle at this point.
I think in hindsight that extra day in hospital would have been good but I felt bad as I know they need the bed space and I was okay.
This day I didn't really take much pain relief. I got given injections to give myself at home (to help avoid blood clots), laxatives and some pain relief to take with me. 
Having not googled images of the scar/incision so I was really shocked when they took the dressing off. It was really awful, but I don't really know what I was expecting. This does go down fast, so don't panic!
DAY 3
Slept okay in my own bed. I took some pain relief in the night. Stayed in bed most of the day, getting up at intervals. It was sunny so sat in the garden for a bit. 
DAY 4
Woke up after a really good sleep only waking once around midnight for some pain relief, so that was nice. I got out of bed straight away but it definitely does still hurt so I stayed up for an hour and got back in bed. Feeling very tired and bored of being ill (yes, after 4 days!). I didn't spend much time in bed today.
I stopped taking CBD just before the op, as well as most of my other supplements as this is what the Doctor had suggested but started taking it again today as I wanted a little help with getting a good nights sleep! 
DAY 5
Been out of the house for a bit and it feels okay walking about, very slowly. Still having a couple of naps as I'm very tired. Lost our cat today* so ended up walking a lot more than I would have normally as I helped look for him. I really wouldn't recommend this! Still should be doing minimal walking I'd say at day 5 of recovering from a laparotomy.
I must have walked for about 2 hours in total, probably should have done around 30 mins.
*we found the cat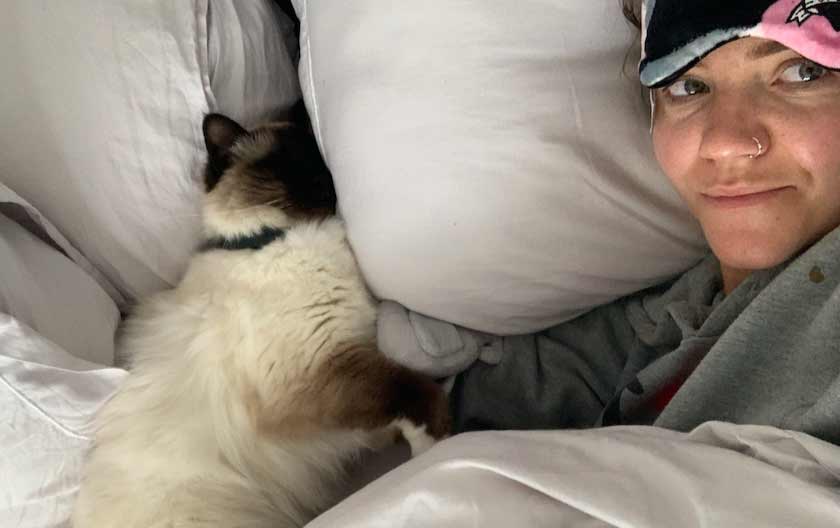 DAY 6
I felt that extra walking from yesterday today and have decided to take it really easy. I walked up the road for some lunch and that was it. Spent a lot of day on the sofa and had a nap. Only needed 2 pain killers. 
Cut still looks the same, staples are coming out Tuesday. I haven't lifted anything heavy still and don't feel like I could even consider anything more than the kettle. I haven't made a meal.
Thankfully, I've had my mum stay since I got home to help out which has been a huge help. And I have a cleaner starting Tuesday, I would recommend this. You really don't want to be doing anything that involves lifting or moving too much.
DAY 7
Felt quite good today. I managed to sleep on my sides last night and with the one pillow not three propping me up. This felt really good! I love sleeping on my side. I didn't need painkillers when I woke up. Will continue to take it easy. I will update in a few days as I figure most days are the same now.
DAY 9
Been working but still very tired. I can work from home as work for myself so I can dip in and out. If I had to go to an office I don't think I would want to be back yet, just feeling very tired and a bit muddled. This would be too early to really consider going back to work. 
2 weeks post laparotomy
The cut is looking really good and can barely see it, the only bit you can see is where the staples are and they are just like scratches that will disappear. Shocked at how quickly that looks okay compared to what it looks like at first. I feel okay, I've been up to the shops, doing light chores, cooking meals.
Still not 100% but probably 80%.
I have childcare for the rest of the week but feel hopeful I'll be fine for next week to be pretty much back to normal.
I'm feeling slightly brain dead and am still napping 1-2 hours every day and trying to work in between! I literally cannot keep my eyes open so if you get signed off work, use that time to rest! My body clearly does need it.
3 weeks into laparotomy recovery
Feeling completely normal. Not about to go back to the gym or anything but I was told 8-12 weeks recovery and I'm feeling fine. Faced a lot of challenges but nothing a good recovery plan can't fix. I am back to work and finally the feeling of needing to sleep all the time has gone so not been needing naps in the day.
Tips when recovering from a laparotomy
It's hurts a lot to cough, be careful when drinking for it not to go down the wrong way! Hold a cushion on your stomach when you cough or sneeze.
Don't hang around with funny people, it hurts to laugh. 
Eat lots of fibre to help bowels.
Take thin dressing gown to hospital as it's always hot, rather than a big winter one. You might also need sanitary pads and some big pants. Although I didn't actually need either of these but some people do. 
I got some new trousers in a size too big as I thought I'd want it loose. Actually, you need trousers in your size but that sit comfortably above the belly button and stay there that are loose around your stomach. Hareem style are ideal.
Drink mint tea – great for the gas pains you will get after (these are awful but totally normal). Take some tea bags into hosp and just ask for hot water.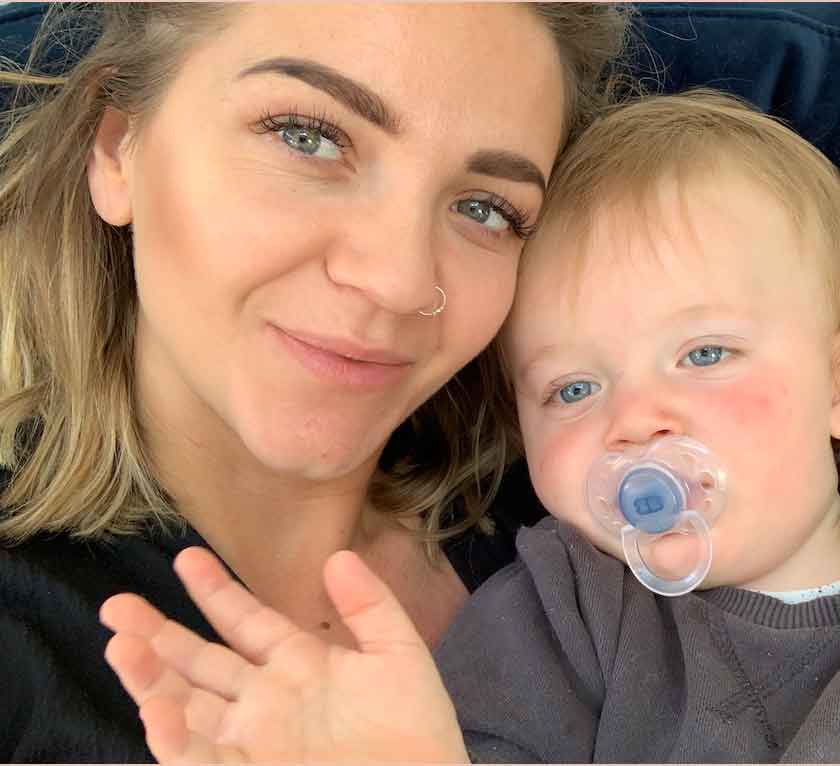 How I used CBD during my recovery
I have taken CBD for sleep for quite a while but doctors advised me to stop taking that and other supplements before surgery just to be on the safe side, so I did.
I really struggle with sleep though so I did start taking
CBD
after the surgery quite quickly to try and help me relax. I am a real believer in a good nights sleep can help with lots, especially recovery!
I knew I wanted to continue my regular dose of CBD to try and help my body sleep better, and recover quicker.
How did you care for your laparotomy scar?
How did you care for your scar?
I just used the basic measures every doctor will prescribe if you have to go through a surgery
I kept my scar dry and clean. If you really have to take a bath, prefer a water-proof dressing for the scar otherwise sponge bathing is okay.
Must change your bandage daily and keep pressure dressing if it bleeds frequently
Limit your activities like I did but keep a good circulation over your scar by massaging your scar in the prescribed way. It really helped healing of my scar
Stretches and exercises as per doctor's advice also help but never over-exert yourself at any point.
How my laparotomy scars look
I didn't really know what to expect from open stomach surgery at all, having never met anyone who has had it. I didn't look at my stomach until the next day but when I did I was actually really quite shocked.
I have written more about scars after a hysterectomy here, if you are having keyhole you should take a look.
I think if someone had warned me it would look quite shocking it would be as bad but when I first saw it I couldn't image the laparotomy scar ever going away. I described it to my friends as 'something from a horror show'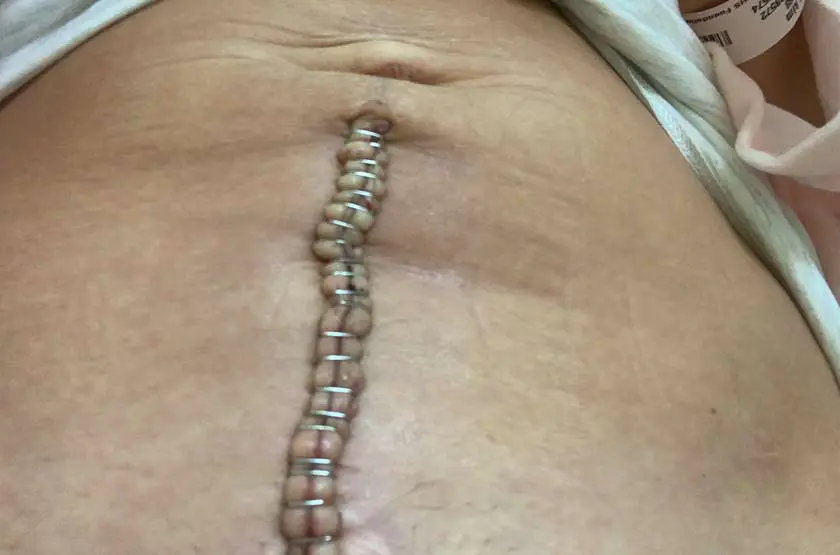 The cut actually went down really fast. I had 32 staples and had 16 taken out after about a week and the other 16 after about 10 days. It did start to go quite sore and red where my body rejected the metal so I was really pleased to get them out.
As soon as they were out it looked a lot less scary and I could see how it would turn into a scar and slowly fade.
Once the staples were out it looked a lot better and I could see how it would heal and the areas where it was sore from my body rejecting the staples went pretty much straight away.
I am over a year out of this surgery now and the scar is visble but not bad at all. It doesn't bother me and I think it will continue to fade.
Any questions about recovering from a laparotomy, please feel free to drop me an email [email protected] – I'm happy to answer any questions!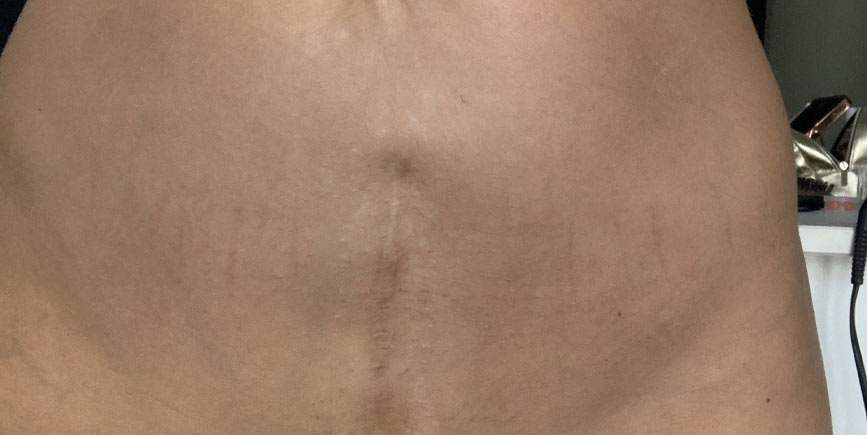 My laparotomy scars 18 months after surgery, faded a lot and can barely see it!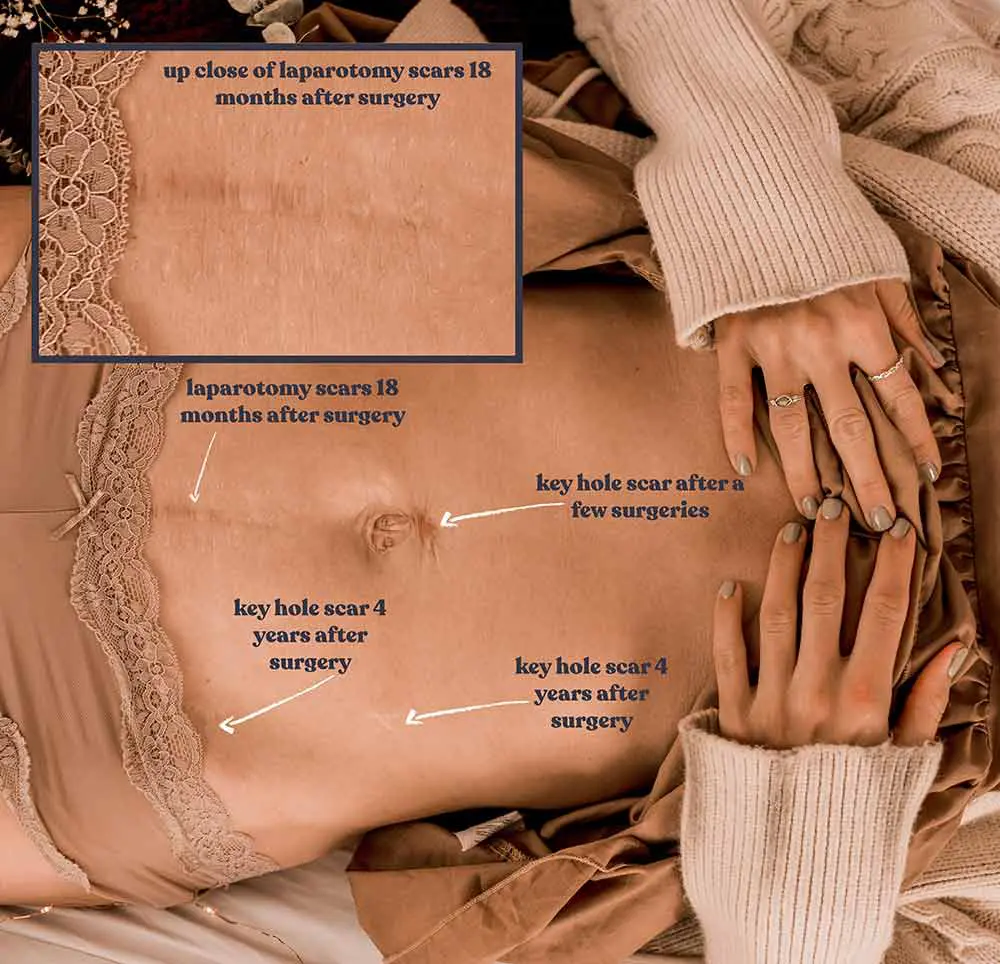 How soon after laparotomy can you drive?
I waited around 4 weeks to drive after my laparotomy. It's always best to check with your insurance company.
I felt totally fine to drive and I think the guideline is that you need to be able to do an emergency stop.
Keep in mind that it might be quite painful at first on your stomach to do one. I would wait until you feel ready then even give it an extra week on that.
I just got the train when I needed to go somewhere, or got lift. Better to be safe than sorry with driving after laparotomy.